Van $150.000 tot 30 miljoen: hoe de CEO van MicroStrategy Voice.com verkocht aan Block.One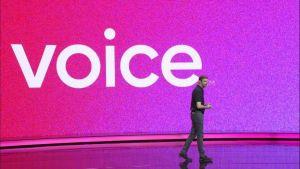 Voordat Michael J. Saylor, de CEO van MicroStrategy, een Amerikaans softwarebedrijf, in totaal BTC 38.250 kocht voor een totaal van 425 miljoen dollar, verkocht hij het Voice.com-domein aan de ontwikkelaars van Voice gedecentraliseerd social media-platform voor 30 miljoen dollar - een van de grootste publiekelijk aangekondigde verkopen van domeinnamen tot nu toe.
In het recente interview met Anthony Pompliano, medeoprichter van Morgan Creek Digital, deelde Saylor zijn verhaal over de verkoop, die ergens rond 20 juni 2019 plaatsvond. Volgens hem was het oorspronkelijke bod slechts $150.000, maar hij kwam pas in gesprek met de kopers toen het bod werd verhoogd tot ongeveer $22 miljoen.
Record breaker: https://t.co/wRMNtpUpNa domain name sells for staggering $30 million - Domain Name Wire | Domain Name News & Website Stuff https://t.co/dtsO5TA2pl

— Michael Saylor (@michael_saylor) June 20, 2019
"Selling intangible assets like artwork, it all comes down to how much are they worth to you. So if you needed the 10 million dollars you would have taken the 10 million dollars but at this point, you know, I have 500 million dollars of cash in the bank, and I love my things, you know, maybe you can tell that I'm a little bit passionate about some of this stuff. So I would rather own it and not have the 10 million then sell it for that so I said no," zei de CEO.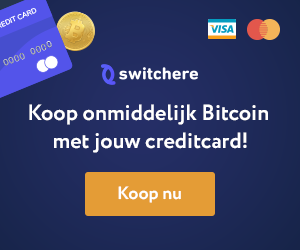 Tijdens het telefoontje gaf hij toe te beseffen dat de koper aan de andere kant een soort anonieme walvis was die onderhandelde via een makelaar en een advocaat, dus besloot hij te wachten tot ze zijn bod hadden bereikt.
"I said this is like my daughter: I'll marry her off but only to a man that's going to treat her better than I will treat her. So if you guys really value this, then give me the 30 million otherwise I'm keeping it," zei Saylor en hij voegde eraan toe dat "the word 'voice' in the English language is worth a hundred million." Volgens Michael J. Saylor was de verkoop ook zijn kennismaking met crypto.
Ondertussen, zoals gemeld in augustus, is Voice, ontwikkeld door EOS-ontwikkelaar Block.one, bijna klaar om live te gaan, aangezien het bètaprogramma zijn deuren opent voor de vrienden en familie van de Voice Genesis-gemeenschap. Voice zei dat het wereldwijd opengaat en nu beschikbaar is in meer dan 20 landen en gebieden - en er komen er elke maand meer bij.