Ripple lanceert nieuwe kredietdienst voor grensoverschrijdende betalingen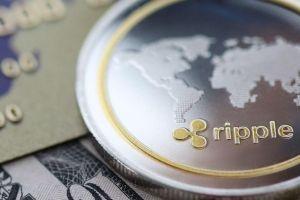 De in Californië gevestigde liquiditeitsverschaffer Ripple heeft een nieuwe bètadienst geïntroduceerd, Line of Credit, die is ontworpen om klanten in staat te stellen te profiteren van de On-Demand Liquidity (ODL)-service om on-demand kapitaal te verkrijgen en -grensbetalingen met behulp van de XRP-token.
Ripple zegt in een verklaring dat de nieuwe service klanten via een kredietregeling vooraf toegang geeft tot kapitaal voor alle markten.
"Those using ODL on RippleNet can purchase XRP from Ripple on credit—customers are charged one fee on the amount borrowed, with no hidden fees, and can receive approvals faster than through traditional means," zegt het bedrijf. "RippleNet customers simply take advantage of one simple XRP-based arrangement everywhere that ODL is available, regardless of sending destination or fiat currency and costs a lot less than most other available credit options."
Asheesh Birla, General Manager van RippleNet, een financieel netwerk voor wereldwijde betalingen, zei op Twitter dat een pilotversie van de dienst is eerder beschikbaar gesteld aan geselecteerde klanten.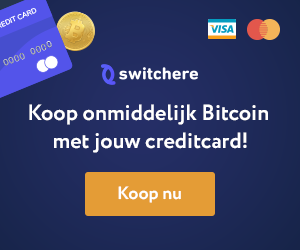 "We're providing customers with financial solutions that were once only available through legacy systems - now without the cost and overhead. This is the first of many more to come," voegde Birla toe.
Dit gezegd hebbende, terwijl sommige Twitter-gebruikers zich afvroegen of Ripple 'zijn tenen in het bankieren begint te steken', waren andere commentatoren onderweg positief en zagen ze het als een potentiële game-wisselaar voor de bredere acceptatie van de OAO.
to stabilize the price, so you can be sure that Ripple isn't going to let LOC drive the price down.

So what is LOC for? Well as stated in this Ripple news, it's for smaller companies to be able to use ODL without needing all that money up front. Most companies operate.. 2/4

— galgitron (don't ask for predictions) (@galgitron) October 8, 2020
"Using ODL today requires money upfront, which keeps a lot of smaller companies from considering using ODL. Now with LOC, smaller companies can take advantage of ODL. This is GREAT news for ODL adoption and will accelerate the network effect we're all waiting for," stuurde "galgitron" op Twitter.
Op pixeltijd (09:52 UTC) handelt XRP tegen $0,25 en stijgt met 3% in een dag en 8% in een week, waardoor de maandelijkse winst oploopt tot 5%. XRP is de op een na beste performer van de top 10 munten deze week.