Bitcoin stijgt boven $6.000, maar voor hoe lang?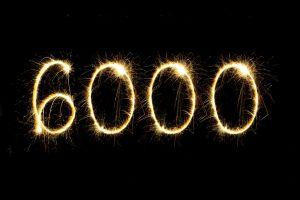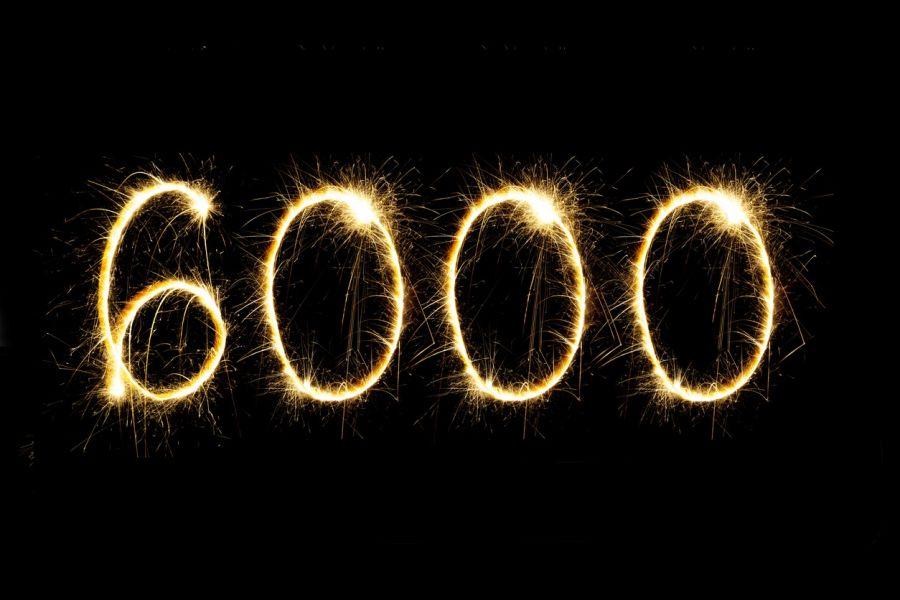 Nadat het eerder in meiboven het niveau van $6.000 was gestegen, raakte Bitcoin, de meest populaire cryptocurrency, de $6.100 aan op donderdagochtend (UTC-tijd) voordat hij corrigeerde naar $6.088 (04:21 UTC.)
De laatste keer dat de Bitcoin-prijs op dit niveau was, is november 2018. De cryptocurrency vertoont vandaag de sterkste stijgingen onder de topmunten, met een vooruitgang van meer dan 3% in de afgelopen 24 uur en meer dan 12% in de afgelopen week.
De marktkapitalisatie van Bitcoin bereikte bijna $108 miljard.
Andere munten uit de top 10 registreren 0,4% -2,5% winst.
BTC-prijsgrafiek: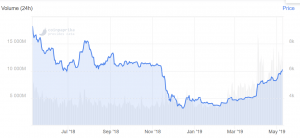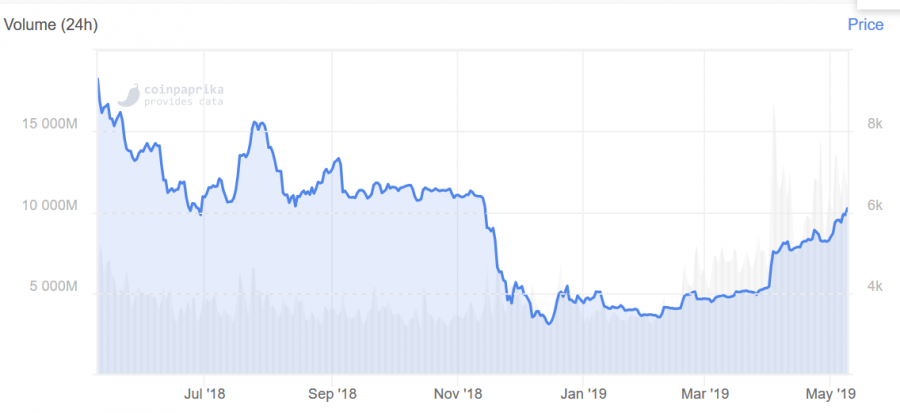 Ondertussen ziet Michael Novogratz, CEO van merchant bank die zich bezighoudt met de digitale assets en blockchain Galaxy Digital, Bitcoin zien worstelen met $6.000 voordat hij hoger gaat:
Ondertussen beweert de in New York gevestigde market research boutique Fundstrat Global Advisors dat de lijst van evidentie/gebeurtenissen/reacties groeit en suggereert dat de cryptowinter voorbij is.
"While there remains no single declarative event, we believe the most significant was Bitcoin reattaining the 200 days moving average and sustaining that level. We believe new to crypto investors will feel some level of "FOMO" [fear of missing out] when Bitcoin closes in around USD 10,000 as this is strong proof Bitcoin did not die. And the ultimate "proof" will be when Bitcoin makes a new high - but does anyone really want to be sidelined until then?," schreven ze op 7 mei.
Andere reacties:
Gotcha
Many traders (including me) expecting a correction from these levels based on TA.
Remember what happened last time when so many were expexting a break of 4200 towards new lows.
Check what happened on 2nd of April 2019 ;-) https://t.co/WFwYh0Xn3c

— Crypto_Ed_NL (@Crypto_Ed_NL) May 9, 2019
__
dont start rapping on twitter until weve held previous support for a couple days though.

— I am Nomad (@IamNomad) May 9, 2019
__
FOMO is defs going to kick in soon.

— Kerman Kohli (@kermankohli) May 9, 2019
__
I tend to think this $BTC rally will continue to accelerate until we hit a resistance simply too big too handle. I'm keeping my longs open.

Bear market over. Bull market in? - I want to see how we handle $6350.

If we turn that into support - oof. Hope you bought the dip.

— The Crypto Dog📈 (@TheCryptoDog) May 9, 2019
__
What it felt like when Bitcoin got back above $6,000 even though were still down nearly 70% from the all time high pic.twitter.com/JykBPn9omh

— Moon Overlord (@MoonOverlord) May 9, 2019