Bitcoin duikt enorm en verliest alle winst, Altcoins dalen ook flink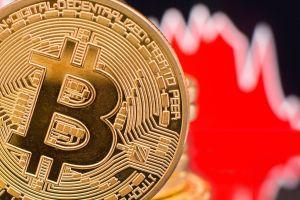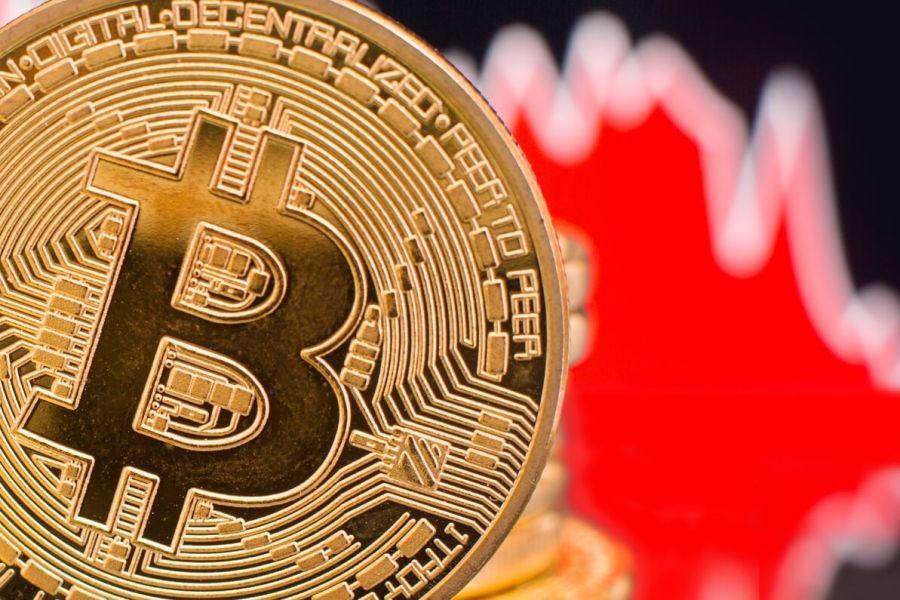 In een plotselinge beweging in de vroege zondaguren (UTC-tijd) crashte de prijs van bitcoin (BTC) met bijna 10%, waardoor handelaren perplex stonden. In de top 10 staan ​​alle munten, behalve tezos (XTZ), dubbele cijfers in de min.
Op pixeltijd (04:50 UTC) handelt BTC rond de $8.534 en daalt met 13% in een dag, waarbij alle wekelijkse winsten (-8%) worden gewist en de maandelijkse winsten worden verlaagd (21,5%)
BTC-prijsgrafiek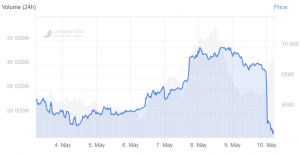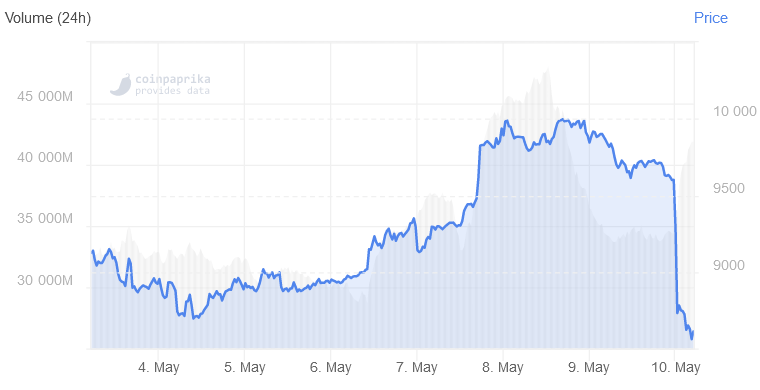 __
BitMEX XBTUSD Liquidaties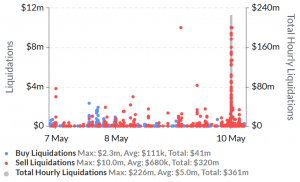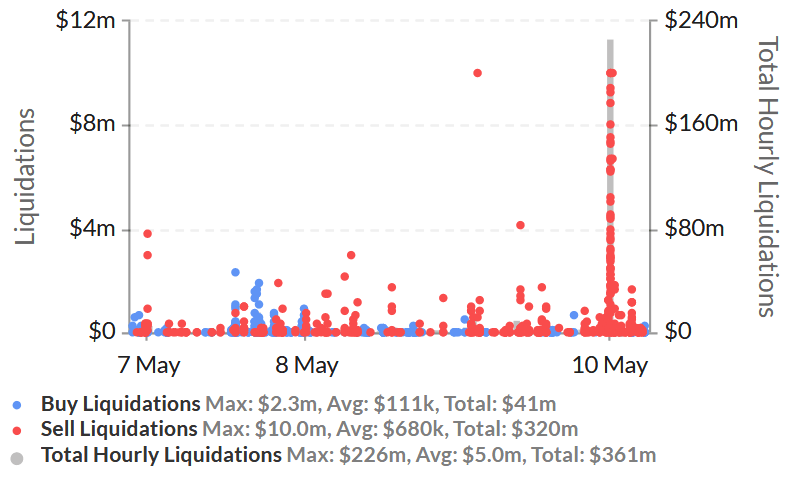 Op hetzelfde moment zijn ethereum (ETH), XRP, bitcoin cash (BCH) en litecoin (LTC) met zo'n 12%-13% gedaald, waardoor het ook met 10%-14% in de afgelopen week is gezakt.
Bitcoin-dominantie, of het percentage van de totale marktkapitalisatie, is met minder dan één procentpunt gedaald, tot onder 66%.
De marktcrash vond plaats twee dagen voor de derde Bitcoin mining-beloning halvering.
"We clearly see bitcoin-led strength, as the large-caps posted a 5% gain, while mid-caps — comprised entirely of altcoins — are actually down on the week. But the small-caps — the most speculative of the bunch — also posted strong gains," merkte Weiss Ratings-analist Juan Villaverde eerder deze week op, en benadrukte dat wanneer small-caps de markt leiden, investeerders een "risk-on"-omgeving aankondigen.
"This points to speculative buying ahead of bitcoin's halving, which centers around bitcoin itself, as well as the most speculative names in the industry, represented by the small-caps," voegde hij eraan toe en drong erop aan om al vanaf maandag voor te bereiden op volatiliteit in beide richtingen. Het lijkt erop dat het een dag eerder is begonnen.
Reacties