Bitcoin daalt naar $6.000 door paniekverkopen, Altcoins bloeden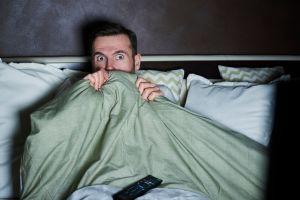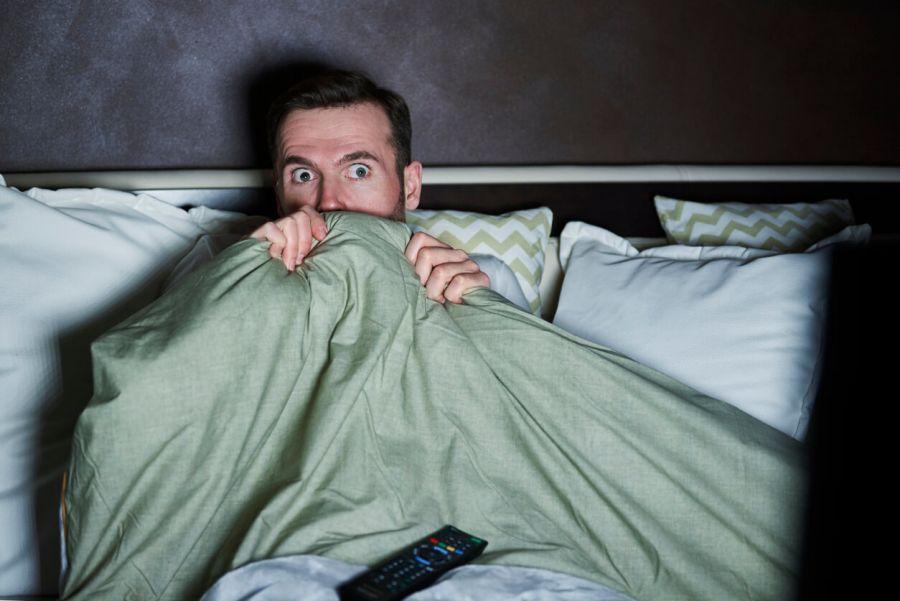 De neergang in de cryptomarkt is net versneld, maar de vooruitzichten voor de lange termijn bitcoin (BTC) lijken intact.
Vanaf de pers op donderdag (13:43 UTC) werd bitcoin verhandeld tegen $6.387, een daling van 19% in de afgelopen 24 uur. De beweging vond plaats te midden van grillige handel in digitale activa, met een prijs die zo laag was als het niveau van $5.500, voordat hij herstelde. BTC daalt ook met 39% in een maand, wat zijn jaarlijkse winsten tot 55% verlaagt.
De aanzienlijke daling van de bitcoin-prijzen ging gepaard met een nog grotere verkoop in grote altcoins: ethereum (ETH) daalde 28%, XRP daalde 21% en litecoin (LTC) handelde 31% lager in dezelfde periode.
BTC-prijsgrafiek: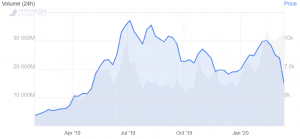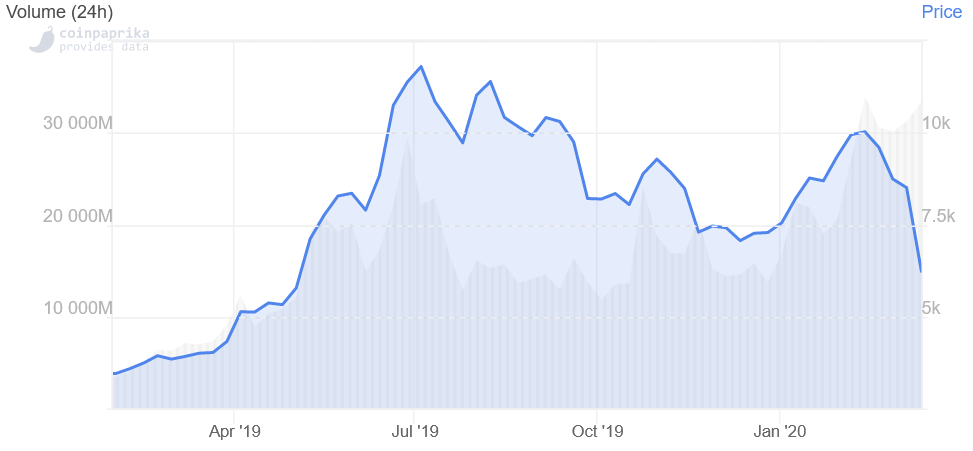 Vijay Ayyar, hoofd van de bedrijfsontwikkeling in Singapore bij crypto exchange Luno, reageerde op de scherpe daling en vertelde Bloomberg dat "investeerders weggaan uit risicovolle activa."
"Even though Bitcoin is compared to gold as a safe-haven asset, it's very under-penetrated and is considered more as a risky asset to hold at this point," voegde Ayyar eraan toe.
Hetzelfde gevoel deelde Jamie Farquhar, portefeuillemanager bij het in Londen gevestigde cryptobedrijf NKB, die vertelde aan Reuters: "We've seen de-risking across all asset markets. Bitcoin is certainly not immune to that."
"If you compare the traditional markets to the BTC market cap of USD 140 billion it is difficult to consider bitcoin as a safe haven at this time," voegde Jonathan Leong, medeoprichter en CEO van fintech BTSE toe. Ondertussen, volgens Ross Middleton, Chief Financial Officer bij DeversiFi, een gedecentraliseerde uitwisseling: "bitcoin will show its safe-haven credentials over a longer time horizon once this move has bottomed out, or at least prove uncorrelated to other asset classes."
"This crash has come out of nowhere. It might be linked to poor stock market performances, but I don't know. All I do know is that a lot of people are buying tokens right now. Perhaps for some traders, this could be an unexpected opportunity to buy low and then sell high at a later date," vertelde blockchain-bedrijfsadviseur Lee Jong-cheol, in Seoul, Zuid-Korea, aan Cryptonews.com.
Ondertussen zei Yakov Barinsky, CEO van HASH CIB, een crypto-investeringsmaatschappij, dat de recente uitverkoop niet onverwacht was gezien de huidige situatie op de wereldmarkten. Hij schatte dat de verkoopdruk nog meer zou kunnen toenemen, maar het is "tijdelijk voor bitcoin".
"All of the unfolding news - both the financial and economic downturn as well as the monetary/fiscal reactions by authorities - are bullish for crypto in the longer term, in our view. That's what matters, rather than short to mid-term implications," zei de CEO.
De crash op de cryptomarkt deed zich voor toen olie - een van de meest neergeslagen activa van deze week - nog eens met 7% daalde, en de Amerikaanse S&P 500-futures wezen op een opening 4,8% lager voor de aandelenmarkt. Het traditionele goud uit de veilige haven was ondertussen een van de minst veranderde activa tijdens de paniek op de markt en daalde slechts 1,4% per dag.
"As we have just experienced a market-wide panic possible to high leverage used by some market participants to "FOMO" into the market at the beginning of the year to buy the expectation of bitcoin halving, created a cascading effect when the market panics. Today's market plunge is driven by strong irrational behavior translating to an immediate downside reaction and drying up the market buy-side liquidity very quickly. We expect the market to return to a more rational level to bring back to a healthy level at least in the short term. In the longer term, we are still very bullish on the cryptocurrency market in general," zei Johnson Xu, Chief Analyst bij TokenInsight, een token data- en ratingbureau, aan Cryptonews.com.
Ondanks een grote crash is de dominantie van bitcoin - of het aandeel van bitcoin in de totale cryptomarktkapitalisatie - opnieuw gestegen en bereikt niveaus die sinds eind januari niet meer zijn gezien, aangezien de meeste altcoins nog zwaardere verkopen zien. Het dominantiecijfer lag rond de 65%, tegen een dieptepunt van ongeveer 62% midden februari.
Ryan Selkis, CEO vam crypto researcher Messari, zei eerder deze week: "Outside of BTC and ETH, I'd expect a late 2018 caliber bloodbath. Nothing else is critical to own or hold right now outside of these two assets, and in a market that may go down 20, 30, 40%, with an unknowable negative human toll (both health and economic wellbeing), the parlor games of the shitcoin casino are over."
"We believe bitcoin will continue maintaining its dominant position in the market, high-quality altcoins will reflect some of the value to its price in the long run. Bitcoin's up and down can drive changes to the market sentiments on altcoins," zei Johnson ook.
Wat de Bitcoin-mijnbouw betreft, zei hoofdanalist bij TokenInsight dat als de marktcrisis langer aanhoudt dan de mijnwerkers verwachtten, sommigen van hen de winkel zouden sluiten en uiteindelijk de verliezen zouden verminderen.
Gezien het feit dat bitcoin algemeen wordt beschouwd als een afdekking tegen risico's in het banksysteem, zijn veel handelaren verrast dat het digitale activum nu net als de aandelenmarkt verkoopt. De grote en onverwachte bewegingen in de bitcoin-prijs werden opgemerkt door verschillende vooraanstaande persoonlijkheden in crypto die hun gedachten deelden met de gemeenschap.
Onder hen was econoom en cryptohandelaar Alex Krüger, die zei dat bitcoin momenteel handelt als "het tegenovergestelde" van een veilige haven, hoewel hij opmerkte dat aandelen nog grotere relatieve dalingen zien:
Evenzo zei de veel gevolgd Twitter-gebruiker @LightCrypto ook dat bitcoin "risicovolle activa" weerspiegelt en dat iedereen die dit negeert, "niet meer te redden" is:
Ondertussen dringen sommigen er ook bij mensen op aan diep adem te halen en te onthouden dat de huidige marktreactie misschien wel 'een korte-termijnschok' is:
____
Andere reacties: